Register Now
Special Events & Networking
Attend RRUG to socialize with your peers. It will be a great networking opportunity and a chance to build new relationships.
Monday, August 2, 2010
7:30 AM – 9:00 AM
Opening Breakfast
Oneida-Mohawk
8:00 AM – 9:00 AM
Welcome by Jeffrey Atkins, President, Rapid Response Monitoring
Oneida-Mohawk
9:15 AM
Rapid Innovators & Suppliers Expo (RISE) Opens
Events Center
A number of the leading manufacturers and distributors in the electronic security industry along with top suppliers of financial, legal and marketing services will be exhibiting on the 13,700 square foot 2010 RISE Expo floor. Stop by their exhibits to learn more about these valuable products and services or take part in a product demo or training session.
9:30 AM
Departure of Tour 1 of the Rapid Response Monitoring Facility
Events Center Atrium
11:30 AM – 1:30 PM
Lunch Served
Events Center
12:30 PM
Return of Tour 1 of the Rapid Response Monitoring Facility
Events Center Atrium
2:00 PM
Departure of Tour 2 of the Rapid Response Monitoring Facility
Events Center Atrium
5:00 PM
Return of Tour 2 of the Rapid Response Monitoring Facility
Events Center Atrium
5:00 PM – 6:00 PM
Happy Hour with the Exhibitors!
Events Center
7:30 PM – 12:00 AM
Dinner & Featured Entertainment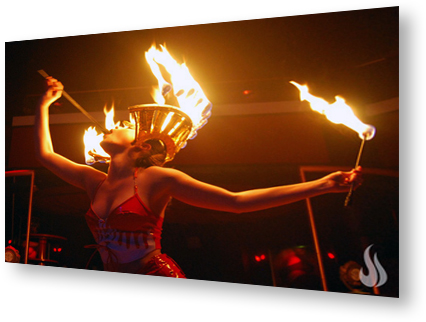 Turning Stone's Exclusive Nightclub: LAVA
LAVA is an energetic dance club that "takes the club experience to a new level of glamour and sophistication." Continue networking in this fun environment with great food and beverages, music and memorable live acts. You won't want to miss this exciting addition to the RRUG event!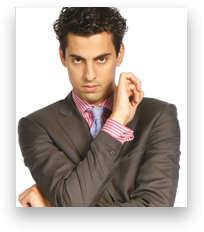 Shimshi – Impossible is Overrated
Over 15 million people witnessed Shimshi's magic when he appeared on NBC'S hit TV show, America's Got Talent. Shimshi was the last magician standing out of hundreds that performed.
Shimshi is currently the resident magician for the Wynn Encore in Las Vegas and also performs in Amazed, a daily show at The Planet Hollywood Resort and Casino.
Shimshi has performed for over 700 corporate and private events. His celebrity audiences include Michael Jackson, Brad Pitt, Anthony Hopkins, Usher, Steve Martin and more.
Shimshi's magic will leave you breathless and saying "I believe in magic!"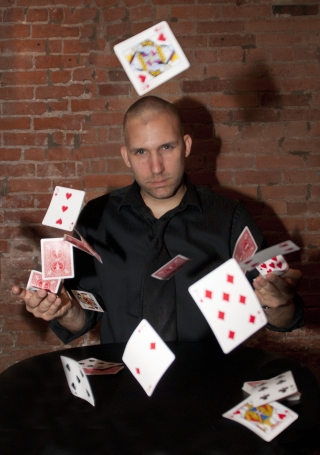 Daniel Uzunoff
– The Magic Man
The Magic Man is a local legend. He has been performing up close magic since childhood and his quick hands and unique style have all that see him asking "how did he do that?"
The Magic Man performs at a variety of corporate and private events and he is currently performing regularly at the Wise Guys Comedy Club in Syracuse, NY.
The Magic Man's tricks will keep you guessing and coming back for more!
Tuesday, August 3, 2010
7:00 AM
Registration / Information Desk Open
Events Center Atrium
8:00 AM – 9:30 AM
Breakfast
Events Center
8:30 AM – 9:30 AM
Breakfast Keynote: Achieving a Breakthrough Year: How to Grow Your Business, Exceed Sales, and Maximize Customer Opportunities
Presenter: Gail Kasper, Gail Kasper LLC
Events Center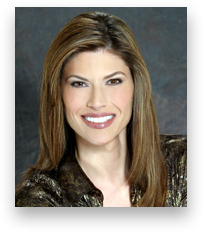 One of America's most sought after Life Strategists and Group Performance Experts, Gail Kasper has worked with Executives, Professional Athletes, Sports Teams, Fortune 500 companies and Ivy League Universities with proven results. Creator of the Systematic Attitude evelopment-Technique (SAD-T), Ms. Kasper is listed by the National Speakers Association among the top 12% of Professional Speakers, was named 2008 Woman of the Year by ABI International Board of Review and co-hosted the Emmy award-winning America's TVJobNetwork. She is applauded by organizations across the country for her return-on-investment sales program, Selling Success.
Ms. Kasper is a co-author of Mission Possible 10, a contributing editor to the national magazine,
Success, and the author of the audio-CD programs "Make a Decision to Win" and "Likeable You". In addition to her work on America's TVJobNetwork, she has made numerous appearances on network and cable TV including The Today Show, FOX Business News, Oprah and Friends and on ABC as a Time Management expert. She is currently the host of the Philadelphia Visitors Channel.
As the founder and Executive Director of the Make a Decision to Win Foundation, she volunteers her time to empower challenged adults and students to find the greatness within themselves.
Ms. Kasper is FIRO-B certified, a member of the National Speakers Association and a member of the International Association of Coaching.
In this presentation, Gail pushes the group to think outside of the box and exceed their own personal limitations, regardless of any business situation or challenge. Gail defines her Systematic Attitude evelopment-Technique and how to use it to increase sales, maintain customer loyalty, and grow your business. Gail will share her story where, through her SAD-T process, Gail has achieved incredible success in the face of extraordinary odds, and has became one of the nation's leading speakers, an in-demand national television personality, Top 1% Club Mentor, and author, having co-authored a book with Stephen Covey and Brian Tracy. Gail's presentation will ignite a creative fire that will encourage participants to achieve excellence in both their personal and professional lives.
12:00 PM – 1:15 PM
Luncheon
Events Center
12:30 PM – 1:15 PM
Luncheon Presentation: Trends in Valuation
Presenter: Peter Flynn, SPP Advisors
Events Center
You're in it to win it…financially! Nothing is more important to you or your business than the value of your company. In this session, one of the industry's leading financial minds will get you up to speed on company valuations in the security industry. You'll learn how technology and business practice trends, the ADT-Brinks merger, the financial industry meltdown and more are changing valuations. We'll also explore options for adjusting your business practices and model to maximize value.
4:00 PM – 6:00 PM
Happy Hour in the Rapid Technology Room!
Cypress D & E
7:00 PM – 8:00 PM
Cocktail Reception
Events Center Atrium
8:00 PM – 9:30 PM
Closing Dinner
Events Center
8:30 PM – 9:30 PM
Event Keynote Address: Event Keynote Address: Clues to the Future that Hide in the Present
Presenter: Eric Haseltine, Haseltine Partners, LLC
Events Center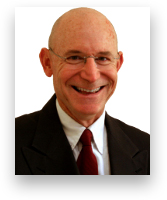 Eric C. Haseltine, President and Managing Director of Haseltine Partners, LLC, develops far-sighted technological solutions delivering near-term value while focusing on how the human brain naturally wants to interact with technology to improve performance. He has held positions as Director of Engineering at Hughes Aircraft, Executive Vice-President of Walt Disney Imagineering, Associate Director for Science and Technology (CTO) in the Office of the Director of National Intelligence, and the Director of Research in the National Security Agency.
Mr. Haseltine holds 15 patents in optics and in special effects and electronic media, and has authored over 100 publications in science and technical journals, on the web and in Discover Magazine. He is a leading authority on managing digital rights and protecting intellectual property.
Holding degrees in economics and psychology, as well as a Ph.D. in Physiological Psychology, Mr. Haseltine, in his own words, "... extrapolates human nature where it intersects technology in the future. That intersection is where the opportunities and necessities are."
In this presentation, Dr. Haseltine will provide a glimpse into the future, describing how advances in technology will provide exciting growth opportunities for Rapid Response Monitoring and our Dealers. Eric's talk will begin with forecasts of key technologies including sensors, computers, power systems, algorithms and networks, then describe how these advances could dramatically affect your business. For example, the volume, variety and velocity of data flowing in from monitored sites is likely to grow exponentially over the next ten years, as inexpensive networked sensors proliferate, and communications systems, such as M2M wireless data channels rapidly expand. Similarly, advances in machine vision, pattern recognition, and data mining will create opportunities for exploiting the fast growing flood of information, to help Rapid Response provide dealers novel, value added services such as failure analysis and prediction. The talk will conclude with a discussion, based on Haseltine's experience managing R&D at Hughes Aircraft, Walt Disney and NSA, of best-of-class R&D processes that Rapid Response and our dealers can employ to fully capture the opportunities that technology will create.
Wednesday, August 4, 2010
6:30 AM – 7:30 AM
Continental Breakfast
Clubhouse Patio
7:30 AM
Rapid Classic Golf Tournament Shotgun Start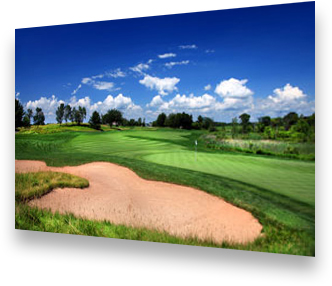 Shenendoah Course (requires separate registration)
You met with the industry's leading suppliers and innovators at the RISE Expo, expanded your knowledge by attending some great sessions, now it's time to relax and enjoy Turning Stone's PGA level golf facilities! The Rapid Classic Golf Tournament is an 18 hole round of golf held in a spectacular natural setting on one of Golfweek's "Best of" courses.
Following Golf
Rapid Classic Luncheon & Awards Presentation
Clubhouse – 2nd Floor